Drum Feeders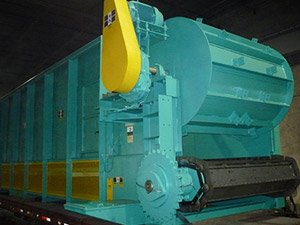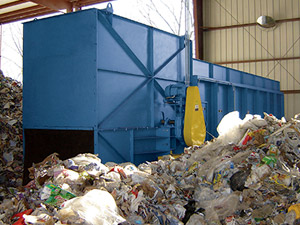 Hustler Conveyor's 5' diameter drum feeders use channel reinforcements welded to the underside to increase the strength of the belt pan and limit deflection. Belting consists of ¼-inch plate 9-inch pitch piano hinge steel. Tracks use 25# ASCE rail designed to prevent material buildup and provide a smooth surface for the belt and rollers to travel.
The heavy duty frame is braced and reinforced for rigidity in all planes and is completely shop fitted and welded. Side bars are precision die punched HR 1044 high carbon steel.
Contact Us For questions or more information about Hustler products.