Super Duty Oscillators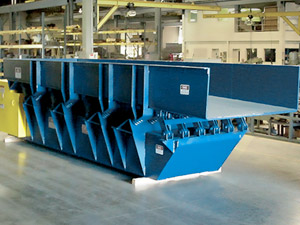 Super duty undermill oscillators contain ½-inch plate reinforced steel sub-frames and pans that are fabricated from ¾-inch plate with straight up sides at 90 degrees. They also feature all-steel high-torque rocker arm assemblies with press fit rubber bushings. Reinforcing bars in loading and drive areas under the deck provide support and knee brackets prevent bottoming out of drive components.
Contact Us For questions or more information about Hustler products.